Line of Sight Surveys
How UK Air Comms carries out Line of Sight Surveys using Drone Technology.
Telecoms Masts and Towers
An obstruction, something as simple as a tree, can cause issues with mobile signal coverage. Therefore, proof of Line-of-Sight (LoS) verification with an accompanying report is crucial. By utilising high-powered LED lighting on RTK UAVs and sophisticated zoom cameras, towers no longer need to be climbed by personnel. This removes the risk of injury and reduces the cost of testing the line of sight for telecoms masts. The outdated method of sending a surveyor up a cherry picker has now been replaced with sending a drone up in the air to carry out the Line of Sight inspection remotely.
We can provide a Comprehensive Telecoms Surveying Package
Not only can UK Air Comms provide our telecommunication clients with Line of Sight Verification, we can also offer an all-in-one package to manage their masts and towers. Photogrammetry, LiDAR, and thermal imaging can be utilised to create a 3D interactive, comprehensive project that can be accessed by a team of professionals, remotely.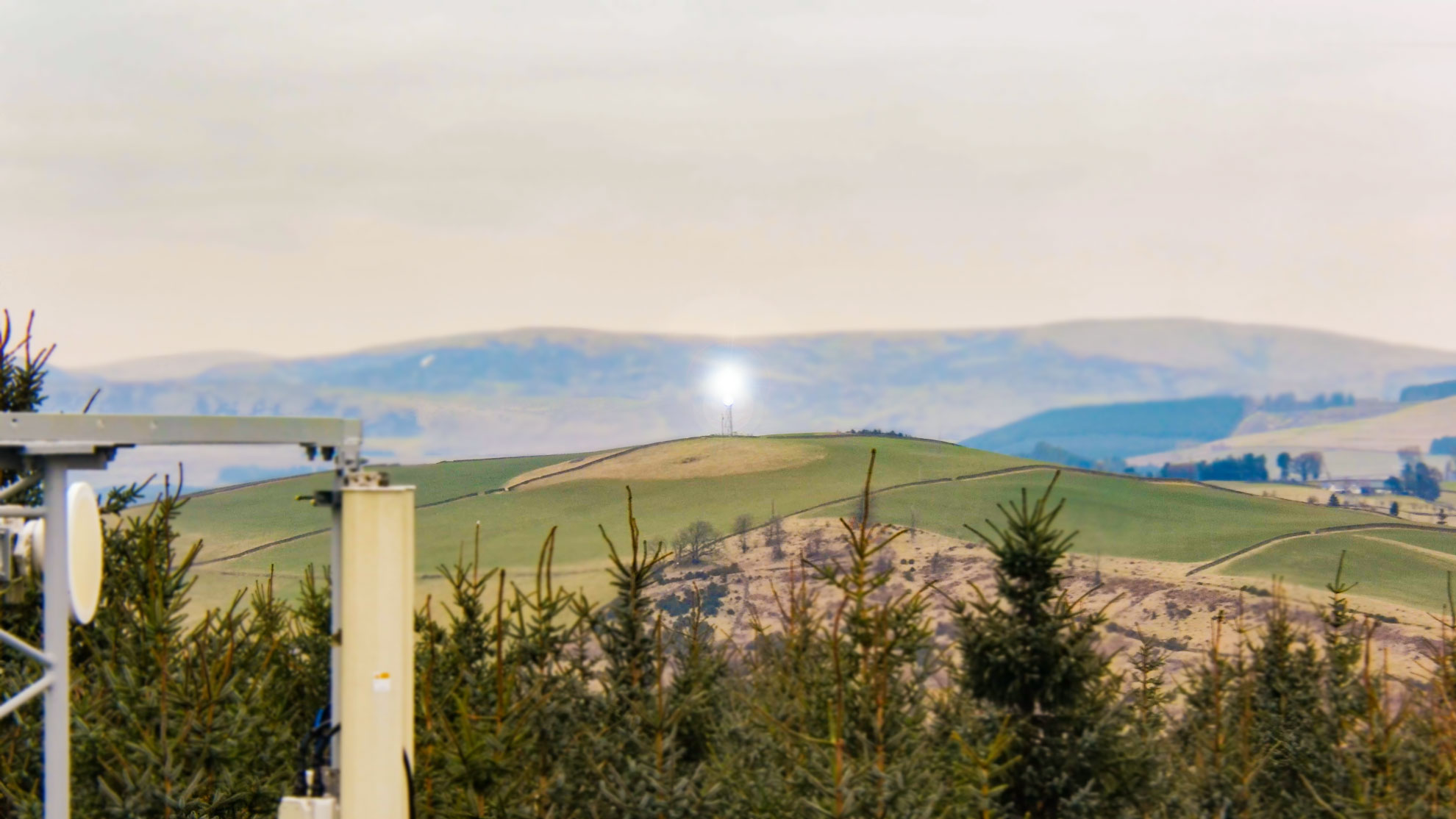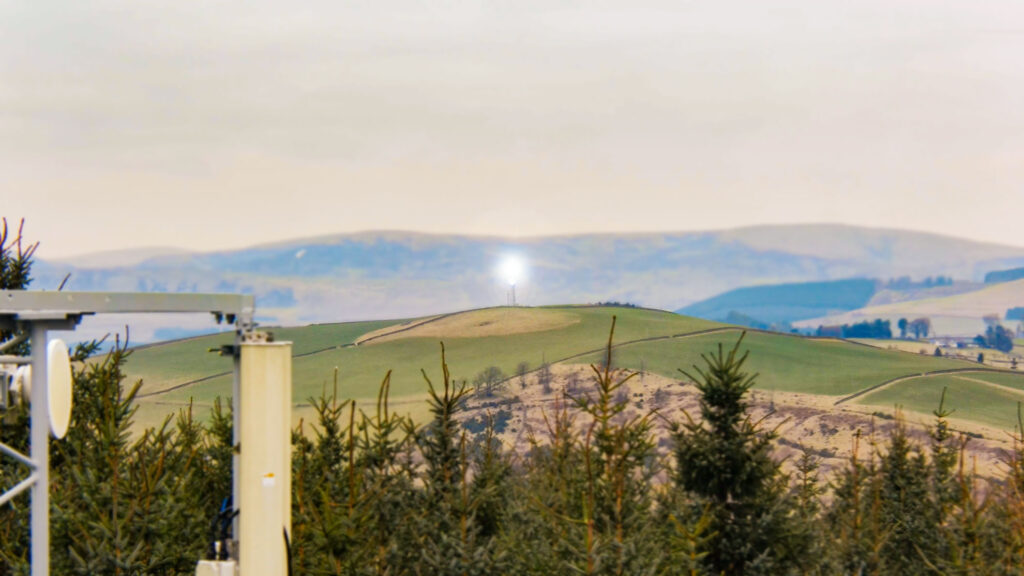 Frequently Asked Questions about Line of Sight Surveys
In order to maximise the efficiency of a telecommunications mast or tower, it is important to ensure there are no obstructions between the microwave dishes between two masts. In rural areas, masts are more likely to be linked to the network by using a network of microwave dishes, rather than fibre optic cables which are used in urban areas.
Temporary telecommunication masts need to be installed at locations that host events such as music festivals. In order to maximise mobile coverage across the site, telecoms masts must be placed strategically. Each year they must be checked as you never know if there has been land subsidence or if new trees have been planted or have grown to a height that would interfere with mobile coverage.
Drones, Uavs (Unmanned Aerial Vehicles) or a UAS (Unmanned Aircraft System) have developed so rapidly in the past few years. They are being adapted to be able to measure, deliver, solve problems and even save lives.
In telecoms, drones have been proven to make it safer and more cost-efficient to carry out Line of Sight Verification. It's also 3 times as quick to carry out an inspection using a drone than it is to send out a surveyor to carry out the job in person.
Here at UK Air Comms, we offer telecommunications companies a one-stop-shop for asset management. We can provide high resolution, accurate 3D interactive digital twins of towers, their surrounding locations and cabins/units. We have UAV pilots based all over the UK, so we are able to provide a fast and comprehensive service to our clients.
Let's talk about how we can help you and your business.
Where to find us:UK Air Comms Ltd., The Old Corn Mill, Lee Ln, Millhouse Green, Sheffield S36 9NN (UNITED KINGDOM)